Vitamine & Nahrungsergänzungsmittel
by

AgilNature®
MagnesiumAgil
Sale price

€24,95

Regular price

Unit price

€231,02

per

kg
Support for the normal function of muscles and nerves
Contents: 90 tablets - €0.28 per tablet | 3 month ration
Deutschland: Sofort versandfertig und nach 3 - 5 Werktagen bei dir zu Hause. Außerdem gibt es kostenlosen Versand ab einem Einkaufswert von 49 €.
Europe: Immediately ready for dispatch and after 10 - 15 working days at your home. There is also free shipping for purchases over 99 €.
Why should I supplement magnesium?
Your body needs magnesium for various things. Magnesium contributes to the reduction of tiredness and exhaustion, supports the electrolyte balance and contributes to a normal energy-yielding metabolism. Magnesium also helps maintain a normal nervous system and normal physiological function. Magnesium also contributes to normal muscle function and normal protein synthesis and is involved in maintaining normal bones and teeth. As you can see, a real all-round talent.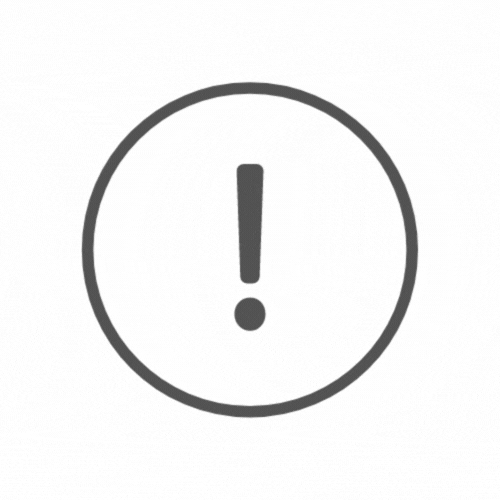 Effect
MagnesiumAgil affects muscle function , protein synthesis , the nervous system , the psyche , tiredness and fatigue and the energy metabolism
Ingestion / Dosage
For 90 days - take 1 tablet per day with plenty of water
Contents
90 tablets for 3 months (90 days). €0.28 per tablet
Vitamins, minerals & plant extracts
100% vegan and highest quality. Our high quality Agil3+ formulations
Magnesium
Magnesium is part of many important control circuits in the body. Magnesium contributes to an electrolyte balance, normal energy metabolism, normal muscle function and normal functioning of the nervous system.
Vitamin B1
Vitamin B1 contributes to normal energy metabolism and normal functioning of the nervous system. It also contributes to the normal functioning of the heart.
Vitamin B6
Vitamin B6 contributes to normal protein and glycogen metabolism and to the reduction of tiredness and fatigue.
Vitamin B12
Vitamin B12 contributes to the normal functioning of the immune system and the normal functioning of the nervous system. Vitamin B12 also contributes to the normal formation of red blood cells.
Folate / folic acid (vitamin B9)
Folic acid contributes to the reduction of tiredness and exhaustion and to a normal function of the immune system.
Black Pepper Extract
Pepper extract is included in each of our products to ensure high bioavailability. For this we use the branded raw material Bioperine®. If you want to learn more about black pepper extract then click learn more below.
Who is MagnesiumAgil a good choice for?
The need for magnesium increases with stress or competitive sports as well as during pregnancy and breastfeeding. But alcohol abuse, vomiting and diarrhea as well as a diet low in magnesium can also lead to lead to magnesium deficiency. MagnesiumAgil is suitable for all those who want to support their body in doing so replenish magnesium stores. However, MagnesiumAgil also contains vitamins B1, B6 and B12 and folic acid. So you help MagnesiumAgile also helps your body to fill up the stores of these important vitamins.
What is magnesium actually?
Magnesium is involved in many processes in our body. Magnesium fulfills the function of a "second messenger" because it plays an important role as a second messenger in a chain reaction in many processes in your body. Magnesium is also involved in the action of numerous enzymes. Enzymes are highly complex molecules that can accelerate metabolic processes in your body without being changed themselves. Without magnesium, some of these enzymes would not be able to do their job, which can be fatal for your body. It is therefore important that you always have your magnesium stores well filled.
How exactly does MagnesiumAgil work?
MagnesiumAgil contains 400mg of magnesium. This corresponds to 107% of the recommended daily dose. With MagnesiumAgil, you can cover your daily magnesium requirements in no time at all, giving your body the chance to replenish its reserves. MagnesiumAgil also contains the valuable B vitamins B1, B6 and B12 as well as folic acid. These are also contained in exactly the amount that your body needs per day.
How do I recognize a magnesium deficiency?
The most well-known symptom of a magnesium deficiency is cramps. However, eyelid twitching, nervousness, inner restlessness, hyperactivity, headaches, constipation, sensitivity to noise, sleep disorders and a lower stress tolerance are also possible symptoms. However, these symptoms are not clear, as they can also be due to other causes. Do you think you are magnesium deficient? An uncomplicated way to clarify your feeling is a blood test of your magnesium status at the family doctor.
What should I watch out for while taking MagnesiumAgil?
When taking MagnesiumAgil, there aren't any things you shouldn't do without. In general, however, it is advisable to adjust your diet while taking MagnesiumAgil. See the section "Should I change my diet at the same time?". However, it is important that the specified consumption quantity should not be exceeded. AgilNature products also contain piperine. There are a few pointers to bear in mind: Consumption recommendation & important information -> BioPerine®
Should I change my diet at the same time?
Dietary supplements are not a substitute for a balanced and varied diet and a healthy lifestyle. In general, it is always advisable to ensure a balanced and varied diet. Would you like to consciously support your body through nutrition to replenish your magnesium balance? Then we have a few tips for you: Foods rich in magnesium include nuts (such as almonds or cashews), seeds (such as pumpkin seeds and sunflower seeds), and legumes (such as soybeans). But basil and parsley are also rich in magnesium, as are oatmeal and whole grain products. Some mineral waters also have a good magnesium content.
Magnesium for your bones and teeth
Around 50% of the body's magnesium is stored in our bones. But our teeth are also a storage place for magnesium. The maintenance of bones and teeth is supported by magnesium.