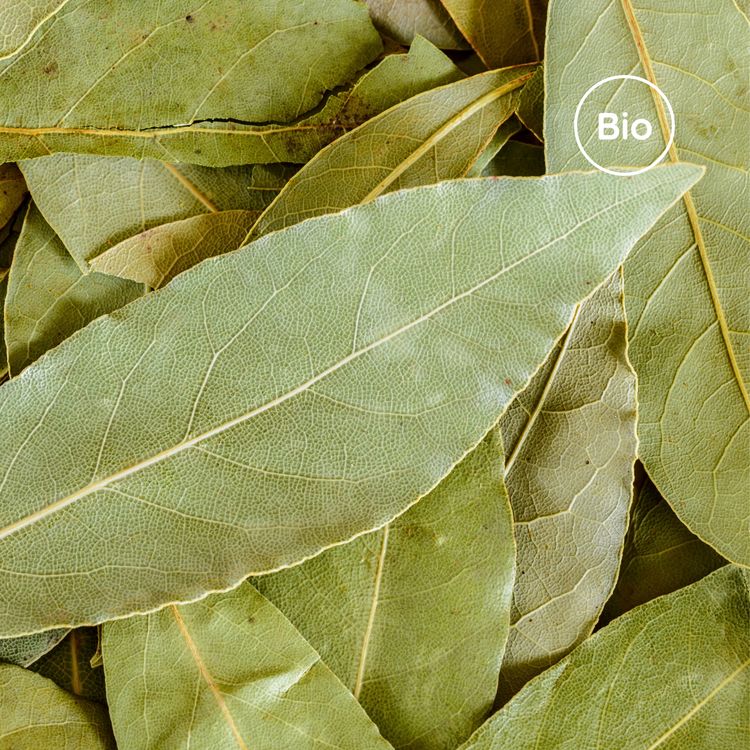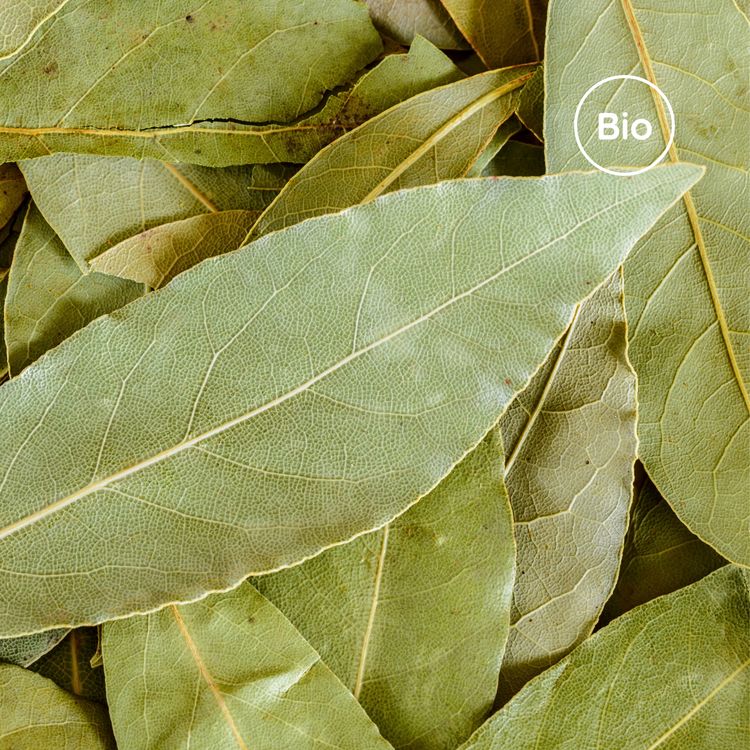 Ätherisches Öl
by

AgilNature®
Laurel organic 10 ml
Sale price

€12,85

Regular price

Unit price

€12,85

per

10ml
Balancing, strengthening, slightly stimulating
Content: 10 ml - 100% natural essential oil (organic quality)
Deutschland: Sofort versandfertig und nach 3 - 5 Werktagen bei dir zu Hause. Außerdem gibt es kostenlosen Versand ab einem Einkaufswert von 49 €.
Europe: Immediately ready for dispatch and after 10 - 15 working days at your home. There is also free shipping for purchases over 99 €.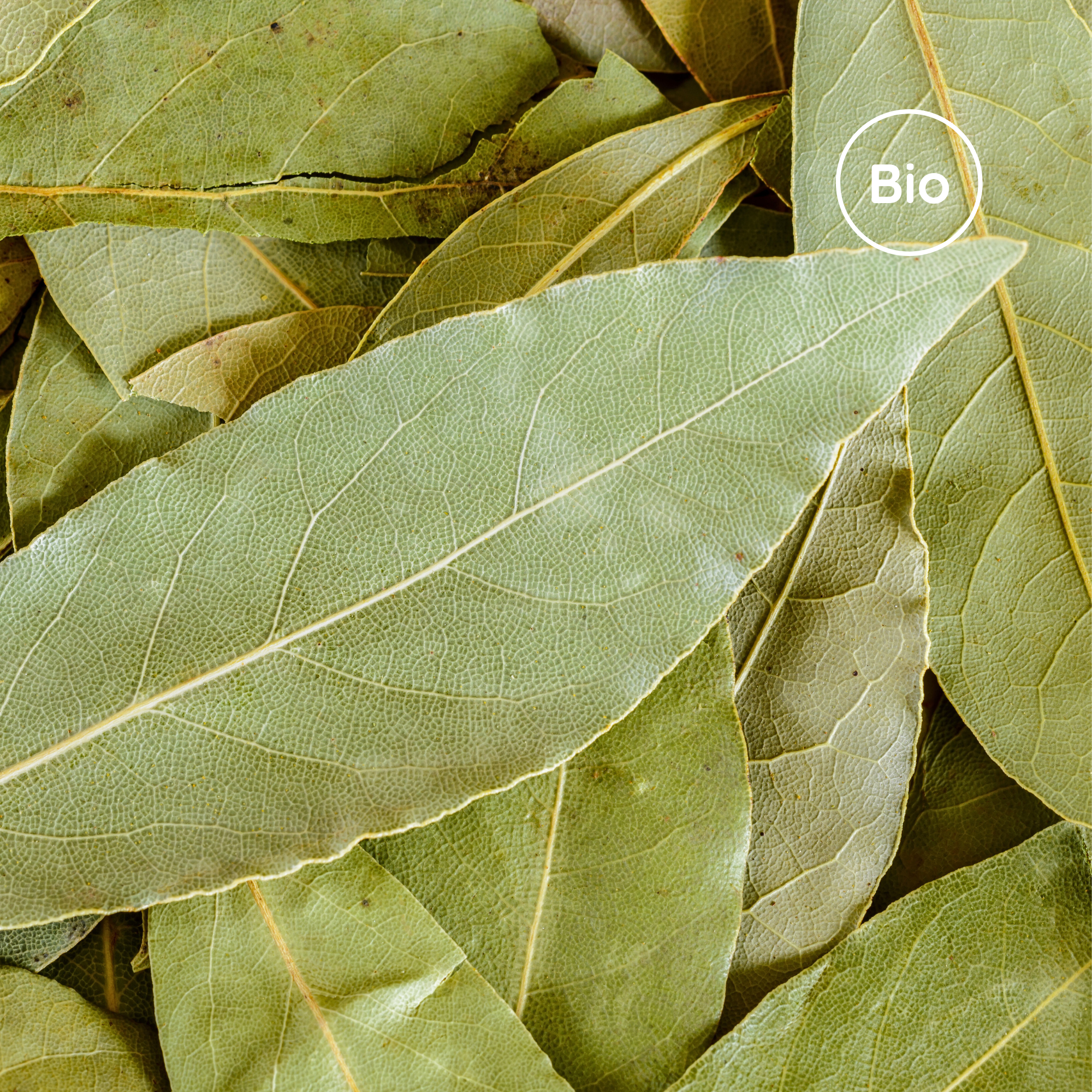 Elegant scent to strengthen the nerves
Effect & Properties
As a symbol of prosperity and for use in medicine and food, laurel was prized in ancient times. The laurel oil is still considered a particularly noble essential oil and is not only known as a kitchen spice or laurel tea because of its digestive properties, but also for flavoring dishes, sauces and liqueurs. As a room fragrance, the essential laurel oil can have a balancing, grounding and calming effect, but it can also have a strengthening, cheering up and slightly stimulating effect. The oil is suitable for relaxation and new strength on strenuous days. In the body, laurel oil is said to have a variety of health-promoting effects and to offer relief from colds, flu infections and upper respiratory tract complaints in aromatherapy due to the natural expectorant, antibacterial and anti-inflammatory effect of the oil. In fragrance lamps, the essential oil also has a positive effect on the respiratory tract and room climate. Therapists use it in very small doses in massage oils for sore muscles, tension and other joint and muscle pain.
Scent note | Aroma
Pure, powerful, spicy fragrance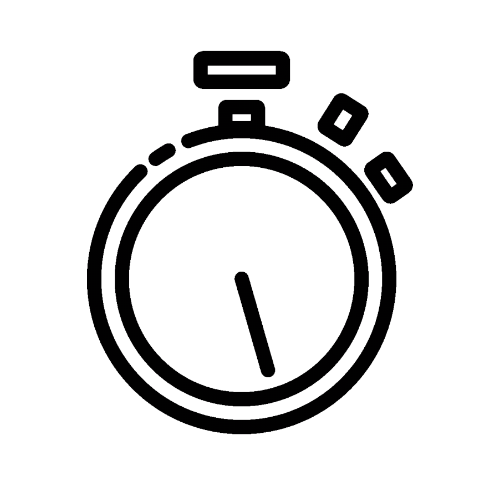 Scent note | volatility
4 – 6 hrs (heart note)
Application
Put 3 - 5 drops in the fragrance lamp
Quality
100% natural and from controlled organic cultivation
Fragrance combinations with laurel
Fragrance blend for new strength
Fragrance mixture for air purification in case of a blocked nose and in flu season
Strengthening & Stimulating
2 drops of laurel, 3 drops of rosemary, 2 drops of clary sage, 2 drops of litsea
Antiviral (Air Purifying)
2 drops laurel, 3 drops grapefruit, 2 drops cedarwood, 2 drops niaouli (or myrtle)
Choose your fragrance combination and save!

Select your oils and then enter "laurel fragrance combination" in the discount field in the checkout area and receive a 25% discount. The discount only works if laurel is in your shopping cart.

Laurel organic 10 ml

Vendor:

Sale price

€12,85

Regular price

Unit price

€12,85

per

10ml

Rosemary organic 10 ml

Vendor:

Sale price

€8,95

Regular price

Unit price

€8,95

per

10ml

Clary sage organic 10 ml

Vendor:

Sale price

€13,85

Regular price

Unit price

€13,85

per

10ml

Litsea organic 10 ml

Vendor:

Sale price

€8,95

Regular price

Unit price

€8,95

per

10ml

Grapefruit organic 10 ml

Vendor:

Sale price

€11,85

Regular price

Unit price

€11,85

per

10ml

Niaouli organic 10 ml

Vendor:

Sale price

€8,95

Regular price

Unit price

€8,95

per

10ml

Laurel oil as a room fragrance and in perfumery

As a room fragrance, the essential oil can have a strengthening and encouraging effect, to alleviate health problems on sick days. Please note that essential oils such as laurel oil are concentrates that should only be used diluted. For more information, see "Product Details - Notes". Our essential laurel oil can be used as a room fragrance. In the aroma lamp, add 3-5 drops of essential oil to the bowl filled with water or wet the aroma stone directly with it. In combination with other essential oils, reduce the amount as desired. 3-5 drops of laurel peel oil in the fragrance lamp help promote a healthy body and counteract possible illnesses by strengthening the body's own defences. In cosmetics, the essential laurel oil is often used in fragrance blends for men and in cologne and lavender water due to its powerful, elegant fragrance. The scent may also be familiar to you from the frequent use of the oil in candles, creams and soaps. It is also often used in cosmetics to treat oily skin and in cleaning products.

Origin of the laurel - Laurus nobilis - Near East

Bay laurel belongs to the genus laurel (Laurus) in the laurel family. It is also known as noble laurel or spice laurel. As an evergreen plant, the shrub or tree grows up to over 10 meters high. Originally, the true laurel comes from the Near East and has meanwhile spread over the entire Mediterranean region, where it is characteristically to be found today. The 7 to 10 cm long leaves have a leathery structure and are shiny on top and wavy on the sides. The laurel has small green-yellow flowers and bears shiny black fruits with a diameter of about 1 cm. This plant is known above all for its deep roots in history. In Rome, for example, it was not only used as a wreath for a sign of prosperity, victory and luck, but its oil was also used as medicine.

Your Cart is Empty

Don't forget, if you sign up for our newsletter, you save 15% on your first order.

Shop Now

Choosing a selection results in a full page refresh.