Vitamine & Nahrungsergänzungsmittel
by

AgilNature®
DetoxAgil
Sale price

€35,90

Regular price

Unit price

€797,78

per

kg
Support of the natural organ functions
Contents: 90 capsules - €0.43 per capsule | 14 days cure
Deutschland: Sofort versandfertig und nach 3 - 5 Werktagen bei dir zu Hause. Außerdem gibt es kostenlosen Versand ab einem Einkaufswert von 49 €.
Europe: Immediately ready for dispatch and after 10 - 15 working days at your home. There is also free shipping for purchases over 99 €.
The 14-day DetoxAgil cure
Our body is a true marvel. But stress, hectic, environment, lack of exercise and poor nutrition can throw our metabolism out of balance over time. Our body begins to store metabolic end products, which can ultimately lead to acidosis. Tiredness, headaches, a drop in performance and general malaise are more common in this context. The 14-day DetoxAgil cure is easy to use and can be easily integrated into everyday life. Simply take 3 DetoxAgil capsules twice a day with plenty of liquid.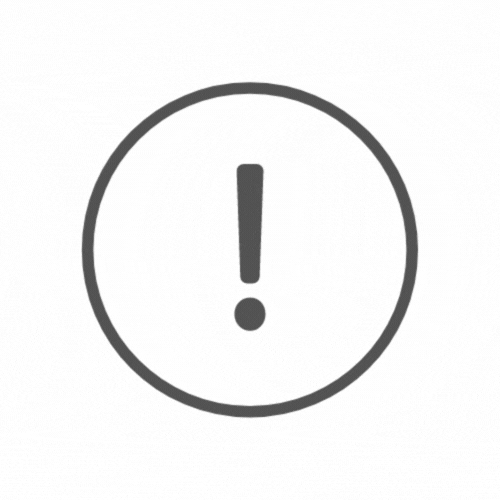 Effect
DetoxAgil affects the cells (protection against oxidative stress), tiredness and fatigue and the energy metabolism
Ingestion / Dosage
For 14 days - take 3 capsules twice a day (6 capsules a day) with plenty of water
Contents
90 capsules for 14 days. €0.43 per capsule
Vitamins, minerals & plant extracts
100% vegan and highest quality. Our high quality Agil3+ formulations
Broccoli Concentrate
Broccoli is valued above all for its ingredients. It is rich in minerals such as potassium, calcium, phosphorus and iron, but also in vitamins (provitamin A, vitamin C, B vitamins and folic acid). Probably the most important ingredients are the glucosinolates (mustard oil glycosides).
Psyllium husks
Psyllium husks are also known as psyllium because they are the seed pods of the Plantago psyllium plant. The seeds are reminiscent of fleas in appearance, which explains the German name. Flea seeds can bind a lot of water, which is why they are known as a vegetable swelling agent.
Dandelion Extract
The dandelion has many names in German. Whether called dandelion, buttercup or cow flower, the dandelion is well known. Dandelion contains some vitamins such as vitamins A, C and E, as well as the minerals calcium and potassium, making it an interesting plant for dietary supplements.
Chlorella powder
Chlorella is a unicellular freshwater algae. Chlorella is high in chlorophyll, a plant pigment that gives it its green appearance. But the algae is also rich in proteins and vitamin B12. The name Chlorella is composed of the Greek word components "Chloros" and "Ella". "Chloros" means green and "Ella" means small. A little green superfood.
Horseradish extract
The classic horseradish is made from the horseradish root. Horseradish is known for its pungent taste. This is due to the large amount of mustard oil glycosides that are supposed to protect the plant from predators. However, horseradish also contains vitamin C, B vitamins and potassium.
Nettle leaf powder
Most people probably associate stinging nettles with unpleasant experiences. But did you know that this plant, which looks so unappealing from the outside, contains some valuable substances inside? Stinging nettle, for example, is rich in vitamin C, vitamin A and calcium.
Licorice Extract
The typical liquorice taste is due to the liquorice, more precisely to the special potassium and calcium salts contained in the liquorice. Licorice was also used as a medicinal plant many years ago.
Ginger extract
The hot ginger root is not only used in Asian cuisine, but is also known in Germany for its positive properties. Ginger owes its sharpness to certain essential oils. In addition to these, the root also contains vitamin C, iron and calcium.
Turmeric powder
Turmeric / turmeric / turmeric belongs to the ginger family, which is why the root is sometimes referred to as yellow ginger. It owes its yellow color to the curcuminoids it contains, intensely yellow vegetable pigments. These curcuminoids are said to have positive properties, which makes turmeric an interesting ingredient in dietary supplements.
Black Pepper Extract
Pepper extract is included in each of our products to ensure high bioavailability. For this we use the branded raw material Bioperine®.
Vitamin B2
Vitamin B2 contributes to the normal functioning of the nervous system and the protection of cells from oxidative stress. Vitamin B2 also supports normal energy metabolism and the maintenance of normal skin and normal vision. Vitamin B2 helps reduce tiredness and fatigue.
Selenium
Selenium is a vital trace element with a variety of tasks. Selenium contributes to the normal functioning of the immune system and to protecting cells from oxidative stress.
For whom would a detox cure make sense?
How do I recognize a selenium deficiency?
A selenium deficiency is rare in Germany, but our soils are becoming increasingly depleted of this mineral, which makes the occurrence of a deficiency more and more likely. White spots on the nails and hair loss can be the first signs of a deficiency. However, these symptoms can also be attributed to other causes. Selenium is also important for the function of our thyroid gland, which is why we should always make sure we have an adequate supply. DetoxAgil contains 55μg of selenium, which is exactly what you need for the day.
How exactly does DetoxAgil work?
Vitamin B2 and selenium help protect cells from oxidative stress. Vitamin B2 also helps to reduce tiredness and exhaustion and supports your energy metabolism. The 9 selected plant extracts/powders complete the effect of DetoxAgil.
How do I recognize a vitamin B2 deficiency?
In Germany, a vitamin B2 deficiency is very rare. When a deficiency occurs, it becomes evident in cracked corners of the mouth, inflammation of the gums and skin problems. DetoxAgil contains 1.4mg of vitamin B2, which corresponds exactly to your daily requirement.
What should I watch out for while taking DetoxAgil?
When taking DetoxAgil, there aren't any things you shouldn't do without. In general, however, it is advisable to adjust your diet while taking DetoxAgil. See the section "Should I change my diet at the same time?". It is important that the specified consumption quantity should not be exceeded. AgilNature products also contain piperine. There are a few pointers to bear in mind: Notes on BioPerine AgilNature products also contain piperine. There are a few pointers to bear in mind: Consumption recommendation & important information -> BioPerine®
Should I change my diet at the same time?
Dietary supplements are not a substitute for a balanced and varied diet and a healthy lifestyle. In general, it is always advisable to ensure a balanced and varied diet. Foods rich in vitamin B2 are milk, milk products, whole grain products, meat, fish and offal. Foods rich in selenium include meat, fish, eggs and Brazil nuts. One to two Brazil nuts a day will help you to meet your daily selenium requirement. Consumption of more than 2 Brazil nuts per day is not recommended.