Vitamine & Nahrungsergänzungsmittel
by

AgilNature®
CarnitinAgil
Sale price

€19,95

Regular price

Unit price

€243,29

per

kg
Power for the energy metabolism
Contents: 35 chewable tablets - €0.57 per chewable tablet | enough for about 5 weeks
Deutschland: Sofort versandfertig und nach 3 - 5 Werktagen bei dir zu Hause. Außerdem gibt es kostenlosen Versand ab einem Einkaufswert von 49 €.
Europe: Immediately ready for dispatch and after 10 - 15 working days at your home. There is also free shipping for purchases over 99 €.
Your inner training partner
Why is CarnitinAgil your perfect training partner?
The fats in the body are - next to the carbohydrates - our most important energy stores. However, in order to be able to tap into the fat reserves as a source of energy, suitable strategies are required. For this purpose, for example, carnitine is needed by the body in order to bring the previously activated fats to the place where they are broken down. Only in the degraded form can the body gain energy from them. Carnitine serves as a kind of transporter and thus plays a role in fat loss that should not be underestimated. Dietary supplements can help athletes: internally to optimally support their fat metabolism.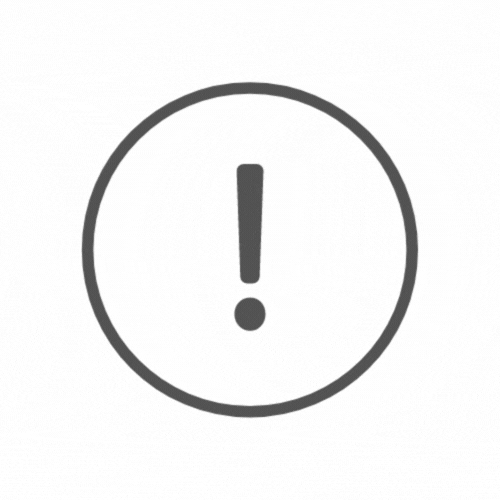 Effect
CarnitinAgil affects the energy metabolism , the connective tissue , the cells (protection against oxidative stress) and the blood sugar level
Ingestion / Dosage
Approx. 37 days - 1-2 chewable tablets per day in the mouth.
Contents
35 chewable tablets for approx. 5 weeks ration (37 days). €0.57 per chewable tablet
Vitamins, minerals & plant extracts
100% vegan and highest quality. Our high quality Agil3+ formulations
L-carnitine
L-carnitine is one of the two chemical forms of carnitine, which can exist in two different spatial configurations. Carnitine serves as a transporter of fatty acids across the mitochondrial membrane. The breakdown of fats takes place in the mitochondria (small units in a body cell).
Aronia extract
The German name for aronia is apple berry. These small dark purple berries are high in vitamin E and potassium. In particular, its high antioxidant potential and the ability to protect our cells from oxidative stress make the Aronia a valuable power fruit.
Black Pepper Extract
Pepper extract is included in each of our products to ensure high bioavailability. For this we use the branded raw material Bioperine®. If you want to learn more about black pepper extract then click learn more below.
Vitamin E
Vitamin E helps protect cells from oxidative stress.
Manganese
Manganese contributes to normal energy metabolism. Manganese supports the maintenance of normal bones and the normal formation of connective tissue. Manganese also helps protect cells from oxidative stress.
Isomaltose
Consuming foods that contain isomaltose instead of other sugars results in less of a rise in blood sugar levels after consumption compared to foods containing sugar.
Who is CarnitinAgil a good choice for?
How exactly does CarnitinAgil work?
CarnitinAgil is designed to help you fill up your carnitine stores. CarnitinAgil also contains the valuable components manganese and vitamin E. Vitamin E and manganese help protect cells from oxidative stress. Manganese contributes to normal energy metabolism, supports the maintenance of normal bones and the normal development of connective tissue.
That's why you should try CarnitinAgil
We pay special attention to ensuring that the body can actually absorb the active ingredients. That's why we add BioPerine®, a special extract of black pepper, to our formulas that has been proven to promote the absorption of vital substances. We provide you with combinations of vital substances that arrive in your body exactly where they are actually needed and are not simply excreted again without being used.
What actually is carnitine?
L-carnitine is an amino acid. Amino acids are the basic building blocks of proteins (proteins). Our body can produce carnitine independently. To do this, it needs two other amino acids (lysine and methionine) as well as some cofactors such as vitamin C. We also ingest carnitine through food. A particularly good source is meat.
How do I recognize a carnitine deficiency?
Carnitine is needed to bring fats to the place where they are broken down. Fatty acids can only cross the mitochondrial membrane when bound to carnitine. Mitochondria are the powerhouses of your cell. Energy is produced here from fats, for example. This energy is then needed by your muscles, among other things. Therefore, one symptom of carnitine deficiency is muscle weakness. But cramps or general fatigue can also occur. As you can see, however, these are very unspecific symptoms that could also have other reasons. With a balanced diet, it is very unlikely to suffer from a carnitine deficiency. Vegans or vegetarians are more at risk here, as the main source of carnitine is meat.
Should I change my diet at the same time?
Dietary supplements are not a substitute for a balanced and varied diet and a healthy lifestyle. In general, it is always advisable to ensure a balanced and varied diet. In the following lines we have put together a few tips on the subject of carnitine and nutrition for you: Meat is one of the most important sources of carnitine, but peas and nuts also contain small amounts of carnitine as vegetable alternatives. In order for your body to be able to produce carnitine on its own, it needs lysine, methionine, vitamin C, vitamin B6, niacin and iron. Foods rich in lysine include meat, cheese, fish, chickpeas, lentils and beans. Foods rich in methionine include fish, cheese, meat and soybeans. Foods rich in vitamin C include sea buckthorn, peppers, black currants, parsley and citrus fruits. Foods rich in vitamin B6 include fish, meat, walnuts and soybeans. Foods rich in niacin include fish, meat, mung beans, peanuts and mushrooms. Iron-rich foods include liver, meat, sesame, oatmeal and soy.
What should I watch out for while taking CarnitinAgil?
When carnitine is consumed, interactions with a few medications may occur. If in doubt, we recommend that you consult a doctor beforehand In general, it is advisable to adjust your diet while taking CarnitinAgil. See the section "Should I change my diet at the same time?". However, it is important that the specified consumption quantity should not be exceeded. AgilNature products also contain piperine. There are a few pointers to bear in mind: Notes on BioPerine